January AR Winners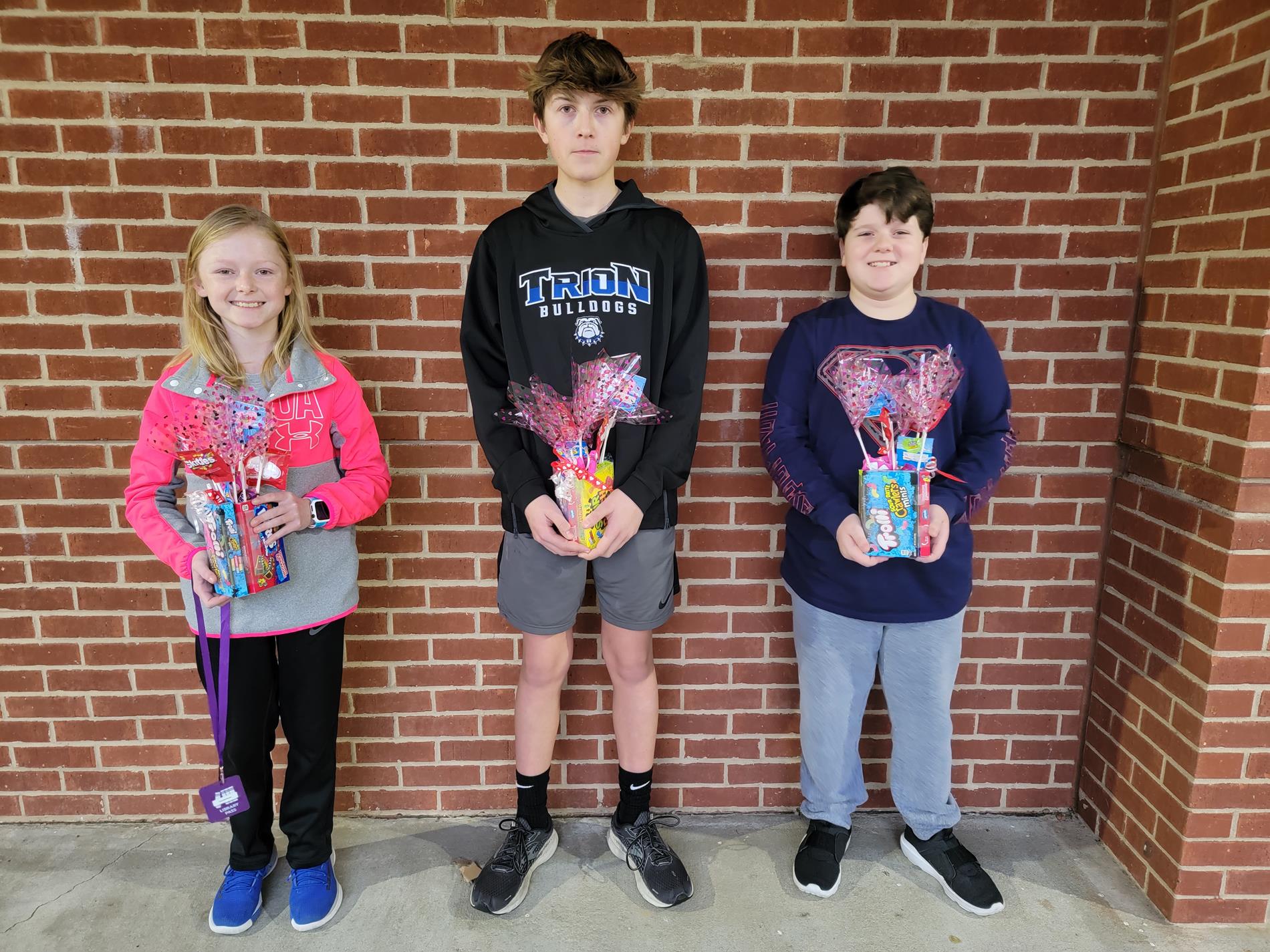 ---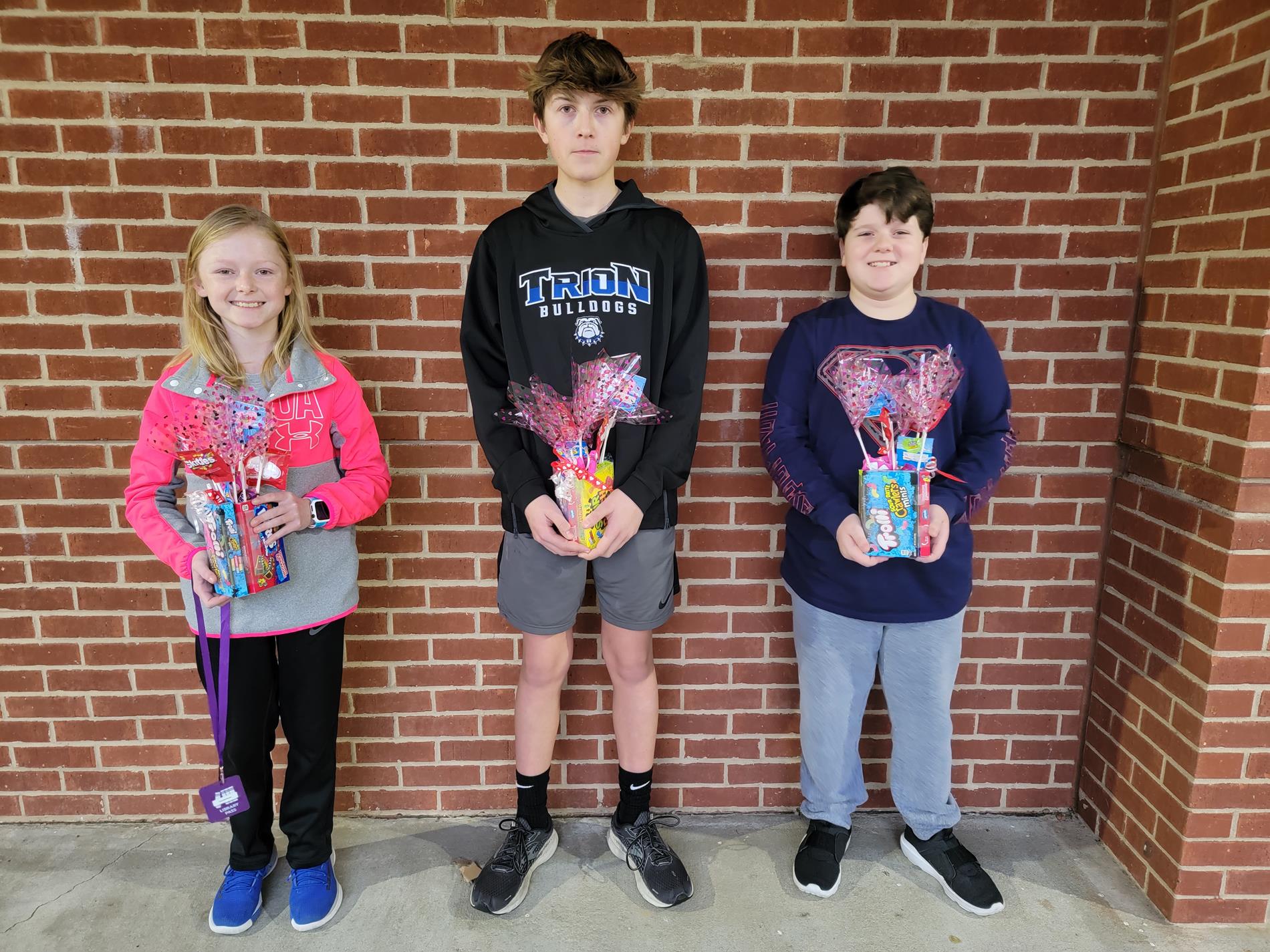 Research shows that students who read independently become better readers, score higher in all subject areas, and have greater content knowledge than those who do not.
Dr. Cooper chose to reward some AR test takers for the month of January. If you took an AR test on a book you checked out from the library, your name was placed in a drawing. The prize was a candy bouquet. Three winners were randomly chosen from those who took at least one AR test in January.
Our three January winners were Caroline Bierkamp, Jonas Hardy, & Bryson Ward!
Way to go, readers!