BAC FUNDRAISER SUCCESS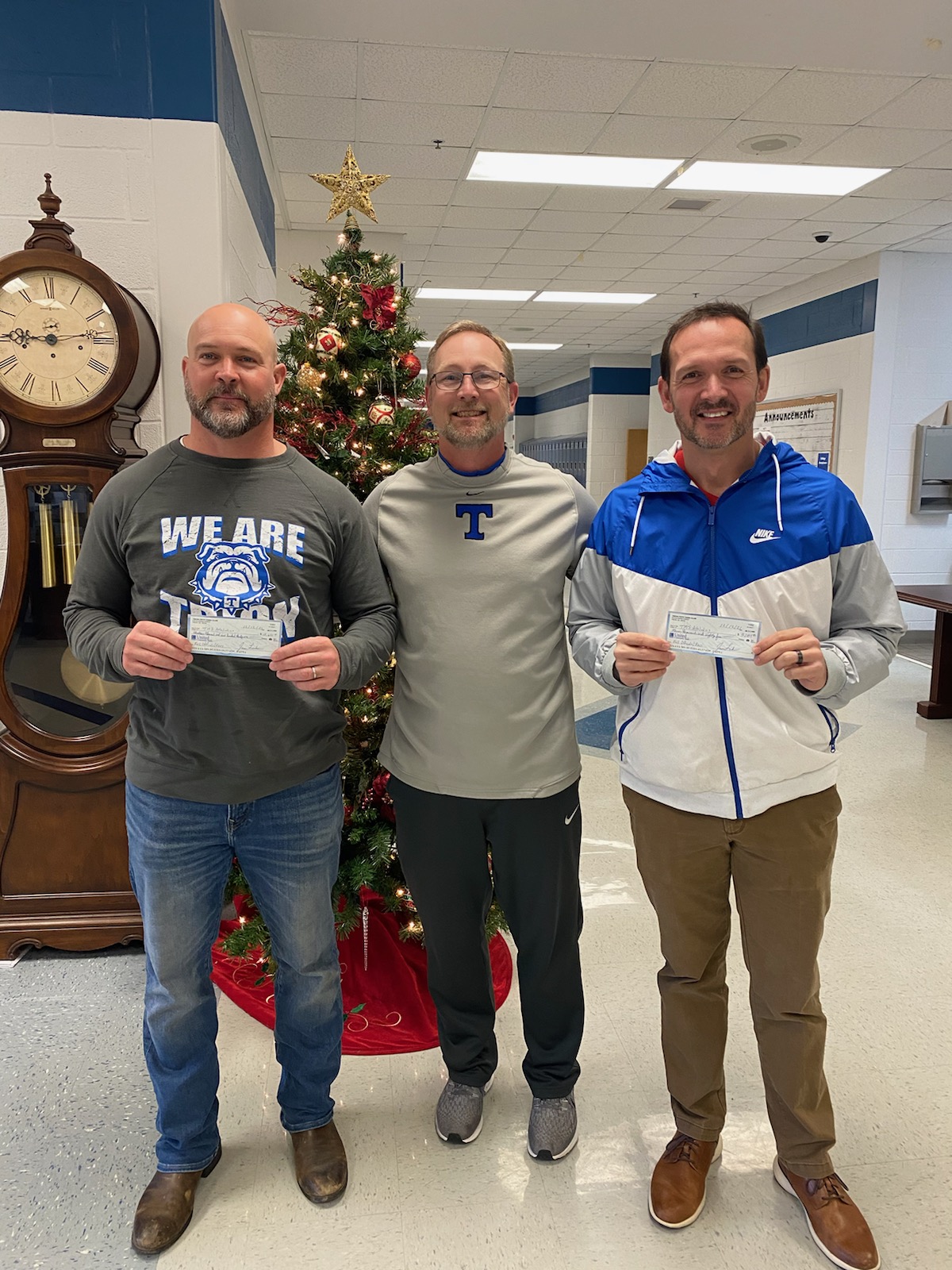 ---
The Bulldog Athletic Club today presented checks to Trion Middle School Principal Jason Pelham 
and Trion High School Principal Bryan Edge totaling $16,715.00 to cover the cost of ALL athletic 
officials and fees for ALL fall sports programs at both schools. This is the first installment of three 
separate payments that will cover ALL athletic officials and fees for the entire 2021-2022 school year at both TMS and THS…job well done Bulldog Nation without you none of this would be possible.
Thank you so much for helping the BAC to remove this large monetary burden from ALL our 
athletic teams.