BULLDOG BASKETBALL SUMMER CAMP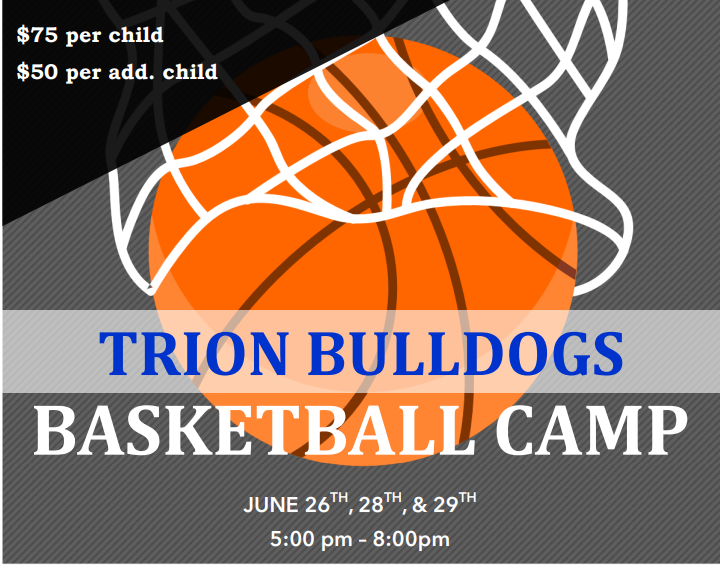 ---
The Trion Bulldog Men's Basketball Team will be offering a summer basketball camp!
Our hope is that this camp will encourage boys and girls, kindergarten through 5th grade, to find a love for the game and help increase the number of players in the community. Our goal is to offer a week of game development, skill enhancement, and a week of FUN for all players!
All proceeds from this camp will go towards funding the Trion Bulldog Men's Basketball Team and the upcoming season.
Registration may be completed on the back of this flyer before camp begins or on the first day of camp.
Please make checks payable to Trion High School Men's Basketball.
For more information, please email Coach Cornett at: john.cornett@trionschools.org
WE HOPE TO SEE YOU THERE!